Thank you for visiting The Serpent
The Serpent was launched in May 2001, replacing my old website hosted on Tripod that started back in 1998. Back then it was simply known as the 'payne747.tripod.com' website (which as a testament to Tripods uptime, is still online!), and was started when I was 16. It mostly featured content relating to Windows 98, a few tips and tricks and even some small C++ tutorials.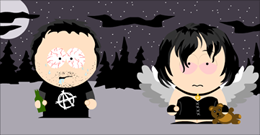 The aim of the website was to be an informative, easy to understand tool for techies and people wanting to learn more about computing in general. Mainly targeting the desktop audience, it also branched into programming and development topics as well.
It soon became clear that the site needed to expand and modernise, so The Serpent was born. Following the same basic principals as the old Tripod site, The Serpent stills aims to educate anyone willing to learn more about computing, through the use of guides, articles, news, and tutorials, while still presenting the information clearly, simply and without confusion.
Why The Serpent?
To be perfectly honest, I have no idea why this name came to be. It sounded cool at the time, and it still does. Granted it has nothing to do with IT, it still sticks out and is easy to remember. You can also access The Serpent using the domain name http://www.theserpent.co.uk.
I hope you find what you're looking for on this site, and who knows? You may even discover things you never knew.
– John Payne, The Serpent Web-master
Cookies
The Serpent uses cookies. We're not sure why we need to tell you this because the Internet has been using them for almost 20 years, it's not exactly new technology. Instead of making you click accept, just know we use them, if you really don't like that, you'd better leave... the internet.